Complete Character Gift Boxes Disney Pin Collection
Here is a look at the complete collection of "Character Gift Boxes" Pins at Disneyland for 2022. This monthly pin collection was exclusive to Disneyland. This is the first pin collection to complete this year.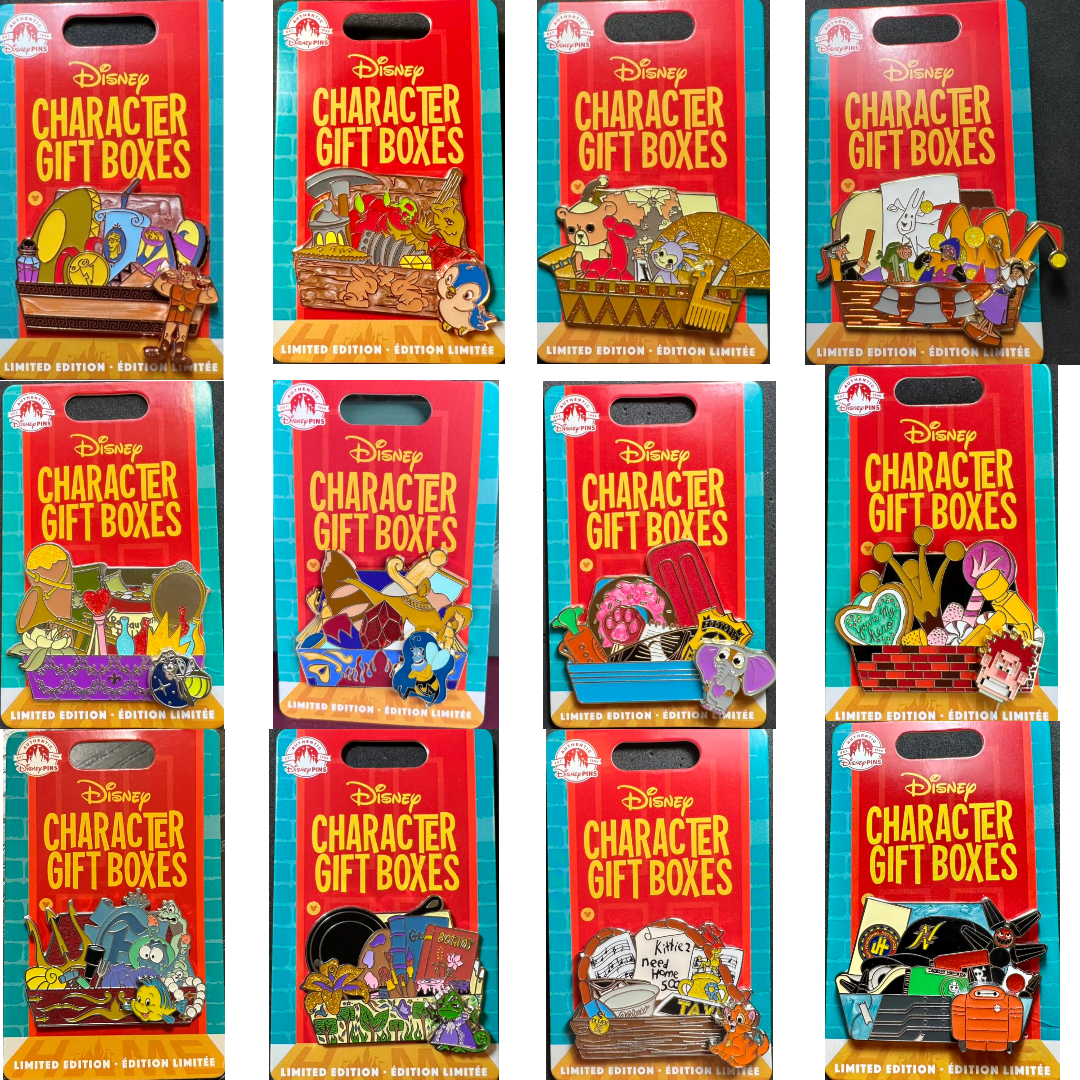 This collection is limited edition of 2,250 and released at Disneyland.
January 2022: Hercules
February 2022: Snow White and the Seven Dwarfs
March 2022: The Emperor's New Groove
April 2022: The Hunchback of Notre Dame
May 2022: Princess and the Frog
June 2022: Aladdin
July 2022: Zootopia
August 2022:Wreck-It Ralph
September 2022: The Little Mermaid
October 2022: Tangled
November 2022: Oliver & Company
December 2022: Big Hero 6
Did you complete this set and which one is your favorite? Leave a comment below!
View more releases in our Disneyland & Walt Disney World pin category.
Disney Pins Blog