Complete Celebrate Today! Disney Pin Collection
That's a wrap! Here is a look at the complete collection of "Celebrate Today!" Pins at Disney Parks for 2020. This is one of the few monthly pin collections that was shared between both coasts this year. It is also the first collection to be finished, if you aren't including the quarterly Retro Mickey set at Disneyland.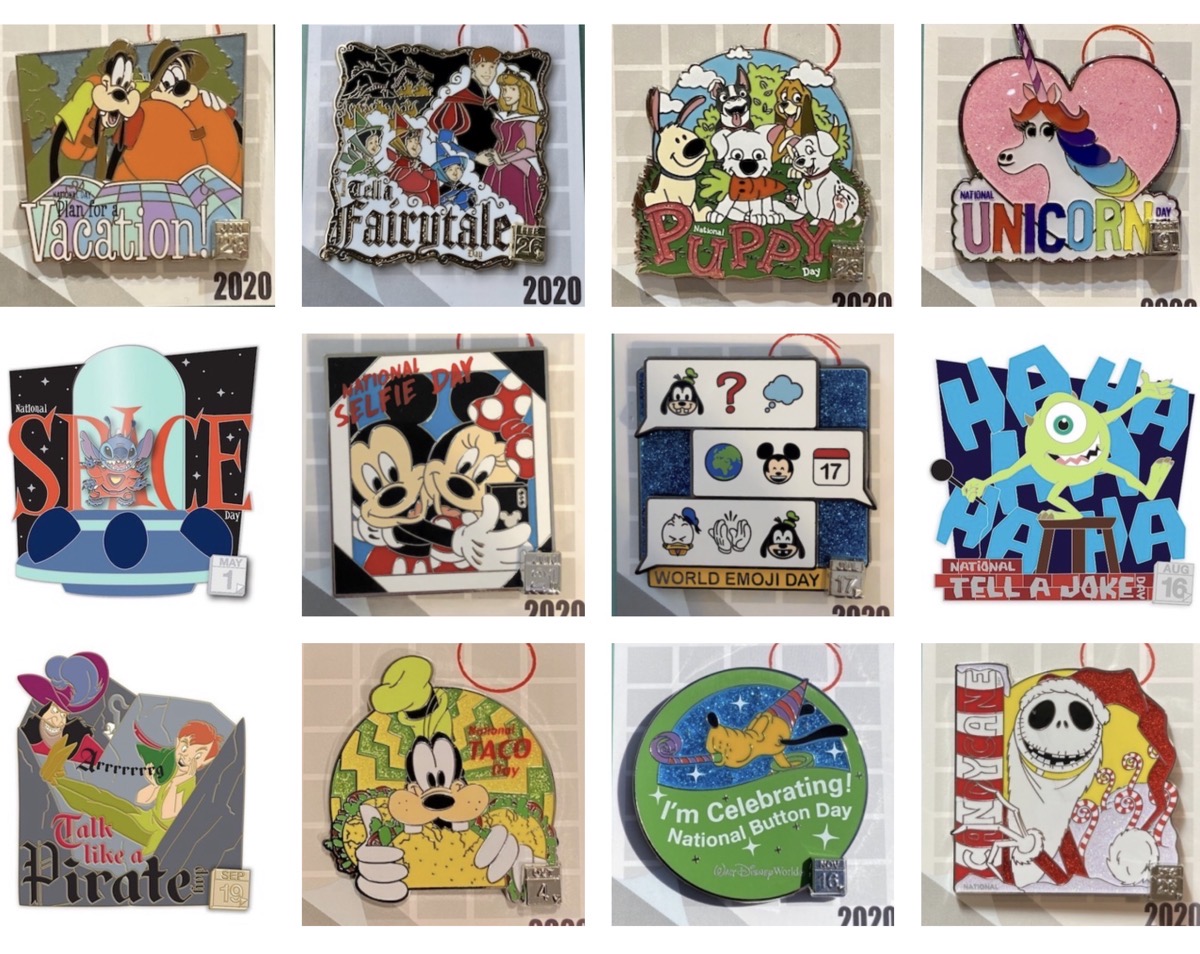 This collection is limited edition of 4,000 and released at Disneyland and Walt Disney World.
January 2020: National Vacation Day
February 2020: National Tell a Fairytale Day
March 2020: National Puppy Day
April 2020: National Unicorn Day
May 2020: National Space Day
June 2020: National Selfie Day
July 2020: World Emoji Day
August 2020: National Tell a Joke Day
September 2020: Talk like a Pirate Day
October 2020: National Taco Day
November 2020: National Button Day
December 2020: National Candy Cane Day
Did you complete this set and which one is your favorite? Leave a comment below!
View more releases in our Disneyland & Walt Disney World pin category.
Disney Pins Blog