Complete Artfully Evil Disney Pin Collection
Here is a look at the complete collection of "Artfully Evil" Pins at Disney Parks for 2021. This monthly pin collection was shared between both coasts. This is the second pin collection to complete, followed by the WDW Annual Passholder collection.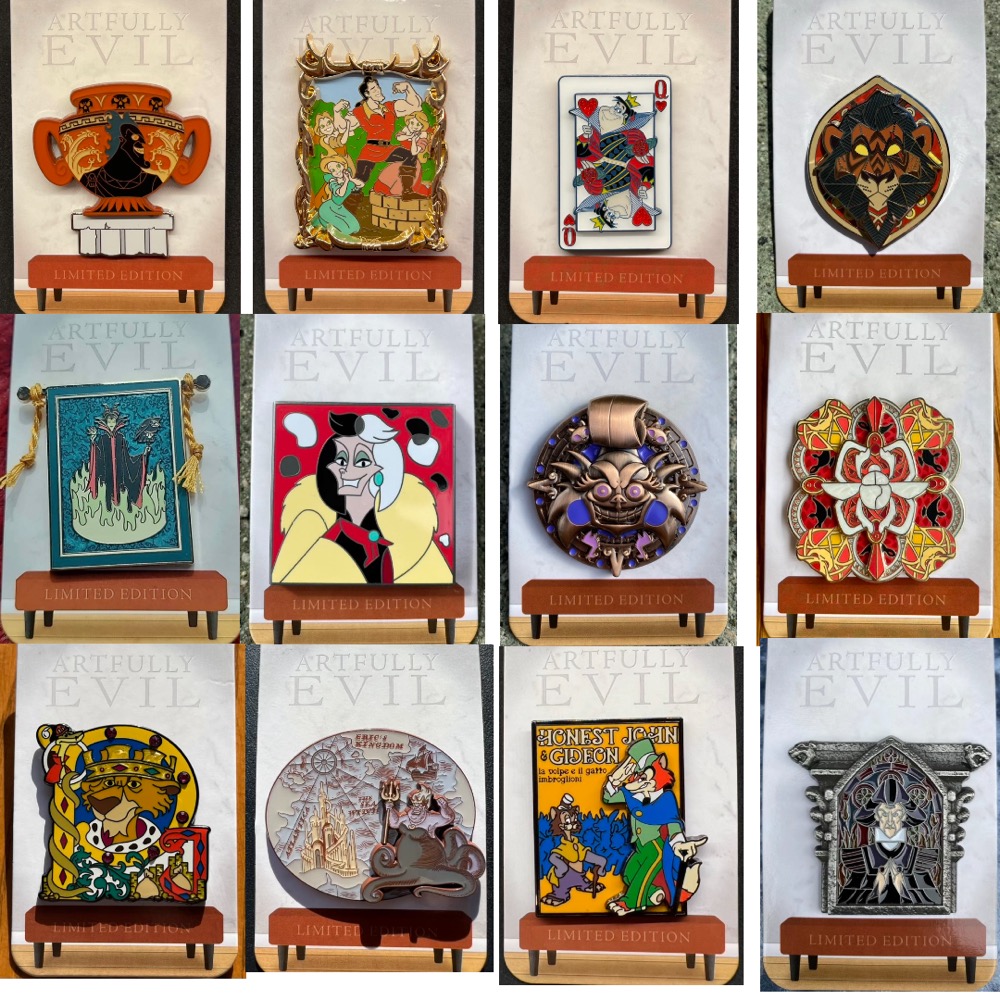 This collection is limited edition of 3,000 and released at Disneyland and Walt Disney World.
January 2021: Hades
February 2021: Gaston
March 2021: Queen of Hearts
April 2021: Scar
May 2021: Maleficent
June 2021: Cruella De Vil
July 2021: Yzma
August 2021: Jafar
September 2021: Prince John
October 2021: Ursula
November 2021: Honest John
December 2021: Claude Frollo
Did you complete this set and which one is your favorite? Leave a comment below!
View more releases in our Disneyland & Walt Disney World pin category.
Disney Pins Blog