Chrome-Plated Star Wars Pins With Display at Bradford Exchange
The Bradford Exchange recently released the Chrome-Plated Star Wars pins with display! This set features 38 pins in total but is released in issues of 2 pins each. The retail price per issue (2 pins) is $34.99. Limited edition of 10,000.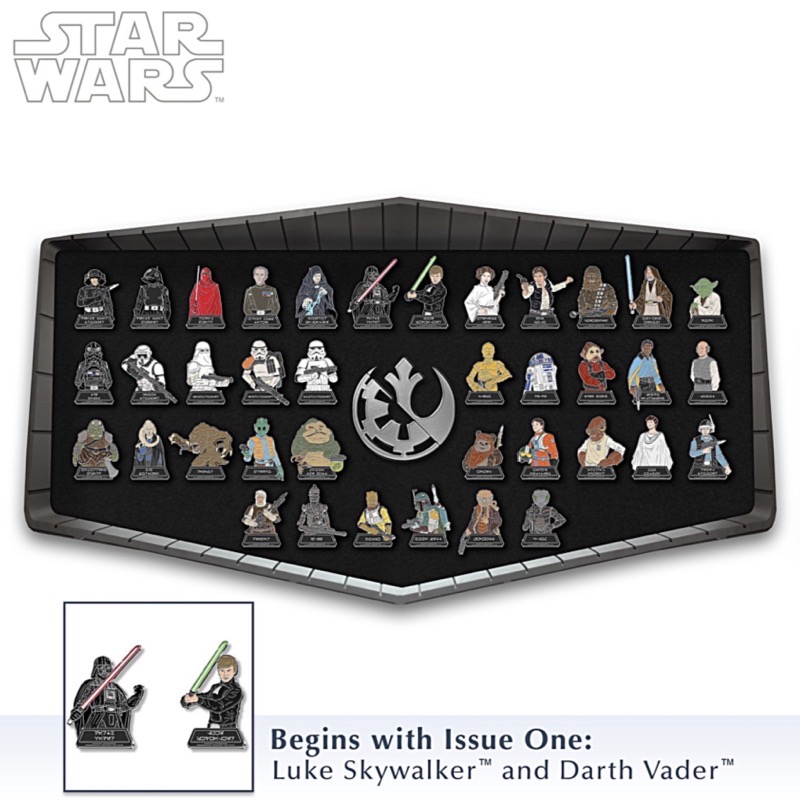 Pins measure approximately 1-1/2″ W x 2″ H; display measures 13-1/2″ W x 24-1/2″ L.
Join the conversation in our Forums or DPB Community on Facebook.
-Disney Pins Blog