Beauty and the Beast Windows of Love Mystery Pin Set at Disney Parks
A new mystery pin collection has released called "Beauty and the Beast Windows of Love" in December 2021 at Disney Parks! It is open edition and the retail price is $17.99 per box. Spotted on December 29, 2021 at Disney's Pin Traders at Disney Springs.
This was originally previewed during the Heroes Vs. Villains virtual event.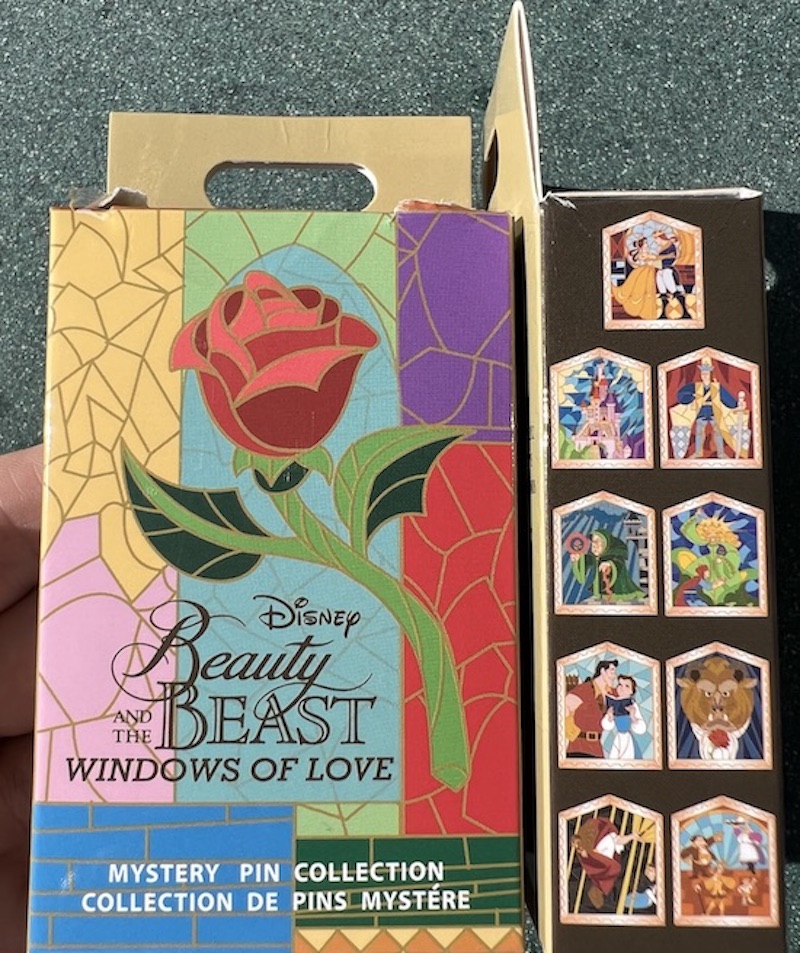 Each blind box contains two randomly selected pins from a possibility of 9 different designs. They feature windows with a rose gold frame and a stained glass portrait portraying characters such as Belle, Gaston, Beast, Cogsworth, and many more. Here is a closer look at the pin designs: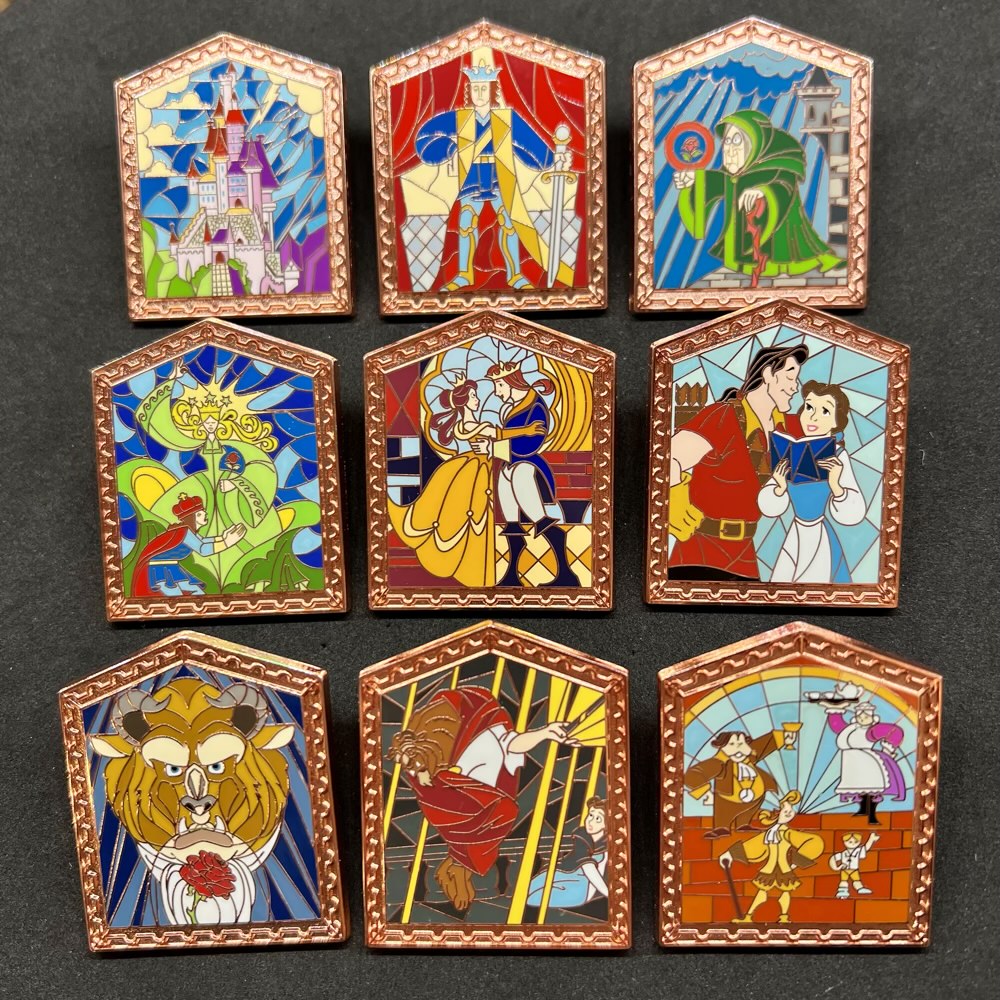 View the latest pin releases in our Disneyland & Walt Disney World pin category.
-Disney Pins Blog