Bambi Music to my Ears 2020 Cast Member Pin
Here is a look at Bambi Music to my Ears Cast Member pin! This is the fourth pin release (April 2020) in the Cast Member Music to my Ears collection. Limited edition of 800 and the retail price is $17.99.
This released in October 2020 at Cast Connection (Walt Disney World) due to the park closure this year.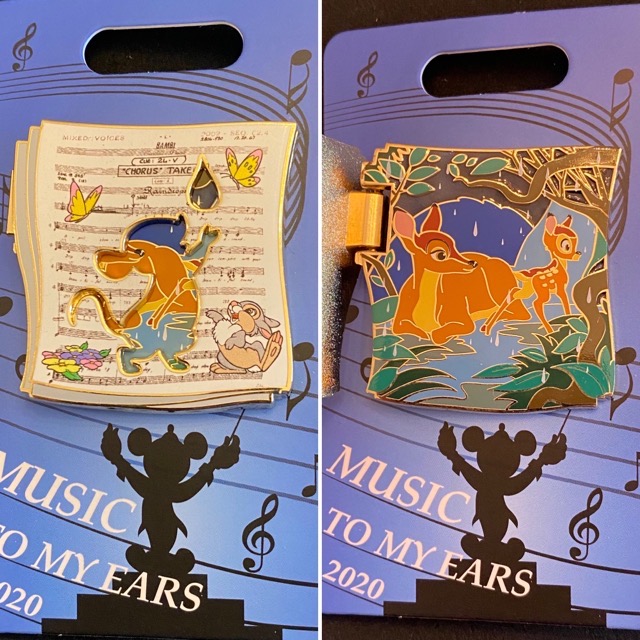 It is a hinged pin that features the Bambi music sheet on the front, and Mother/Bambi on the inside.
Previous pin releases in this series:
-Disney Pins Blog