Artist Proof Pin Frames at Mickey's of Glendale – December 2020
There will be over 50 different Artist Proof pin frames releasing at Mickey's of Glendale! Available only to Disney Cast Members.
These were more than likely meant for the canceled Destination D event since they are now being offered online. Release date is Monday, December 14th at 9AM PT.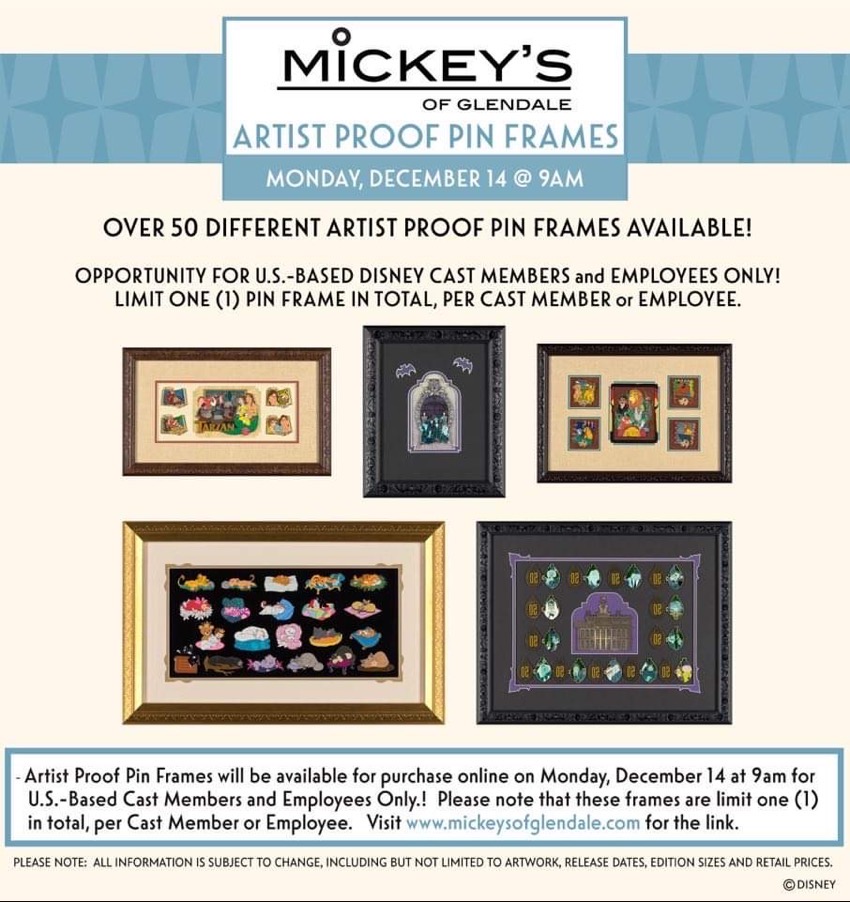 Only for U.S. based Cast Members and Employees. Limited to one (1) per Cast Member or Employee.
Click here to view the Mickey's of Glendale pin category.
-Disney Pins Blog