Alice in Wonderland Booster Pin Set
Here is a look at the new Alice in Wonderland booster pin set available at Disney Parks!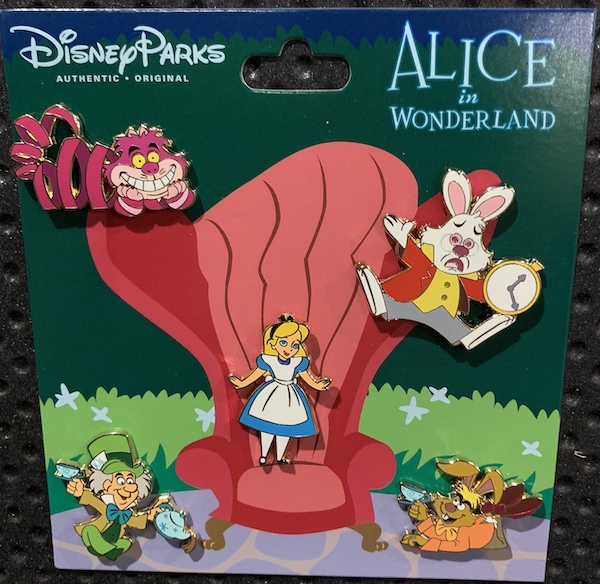 It is available at both Disneyland® Resort and Walt Disney World® Resort. This pin set includes five different pins and the retail price is $24.99. The characters include Cheshire Cat, White Rabbit, Alice, Mad Hatter and March Hare. It is an open edition set.
Released in early 2019 at Disneyland. Keep an eye out for this booster pin set on your next visit to DLR or WDW.
View more pin releases in our Pin Categories section.
-Disney Pins Blog