2019 Hidden Mickey Wave A Mystery Pins Released
The 2019 Hidden Mickey Wave A mystery pin pouches are now available for purchase at Disney Parks! These were released on July 13, 2019 at Disneyland® Resort.
They are in an orange/gold color pin pouch.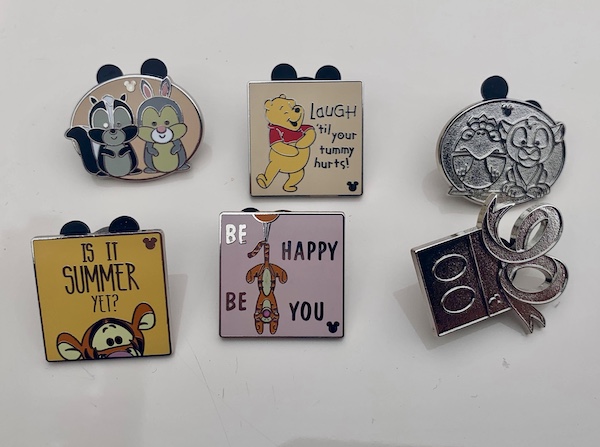 Retail price is $12.99 per pouch and they contain two (2) randomly selected pins. They can also include the completer pins! Hidden Mickey pins are typically released to Cast Member lanyards first before they can be purchased in these mystery pouches.
For reference, here are the 2019 Hidden Mickey Wave A pins that are randomly selected in the pouches.
Happy pin trading!
-Disney Pins Blog